Joomla! will bring your website to life with over 5,000 extension to handle tasks such as Event and Banner Ad Management, E-Commerce, Rotating Galleries, Mobile-Friendly Plugins and much more. Joomla! can also be used for community-based websites that require large Business Directories or require Multiple Levels of Site Access with unique user names and passwords. Call us today to find out how Joomla! can help transform your outdated website into a dynamic part of your business or organization.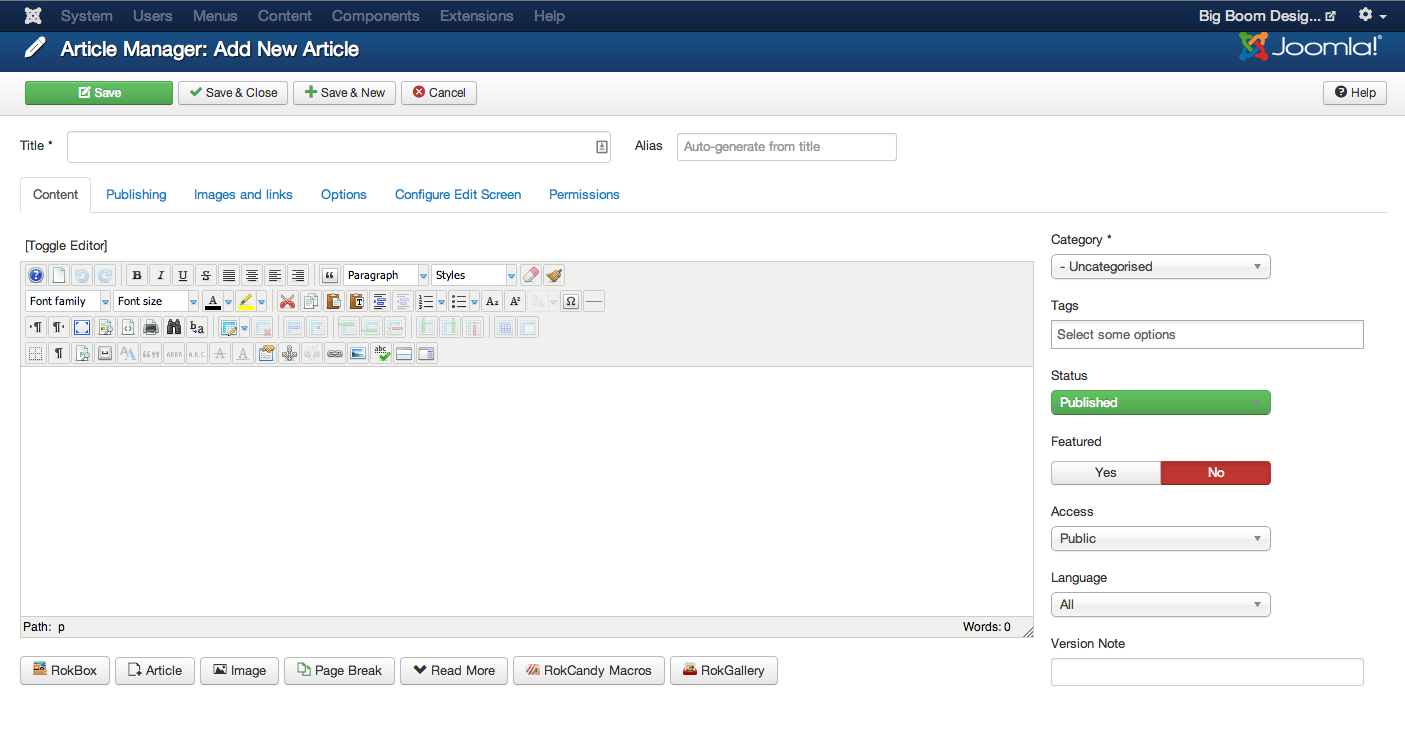 Custom Website Applications Using Joomla!
Banner Ads
Business Directories
Calendar of Events
E-Commerce
Multiple Languages
Multiple Access Levels
Newsletter Integration
Member Portals
Property Management
Joomla! is the most popular web design software out there because it makes it possible to create a highly attractive and functional custom website that is easy to maintain. Joomla! is a CMS (Content Management System); this is the key to its success. Using a CMS is a highly-organized way to keep track of the content and data on your site. Instead of having to learn an entirely different language to build and maintain a site, Joomla! spells it all out so that everything on your website is right at your fingertips, as long as you have access to the Internet.
With Joomla! you will also have access to over 5,000 extensions and plugins to personalize the way you do business. This means that you can integrate Banner Ads, Business Directories, Interactive Calendars, Pay-Pal Accounts, Multiple Languages, Newsletters, Member Portals, Custom Maps, and anything else you can think of!
Joomla! is a great tool for community-based websites that require Multiple Levels of Site Access. Unique user names and passwords can be created for all of the website's contributors; administrative access can be granted to those who require more content responsibility and limited access to content granted to others, to ensure site security.